Pupil / Student Council - Hazel School
Hazel Court Pupil / Student Council
At Hazel Court School we have an ethos of learner choice and learner voice.
The Pupil / Student Charter states:
Involve me in decisions that affect me. Encourage me to make choices and give me the opportunity to give my views.

Support my right to be a part of the community.
Aims of the Hazel Court Pupil / Student Council
To help to ensure that our school is a safe and happy school where pupils/ students learn effectively

To include all learners in choices and decisions that are made wherever possible

To develop learner confidence so that they feel able to voice their views, ideas and concerns

To make sure any suggestions or concerns are listened to and acted upon

To provide opportunities for pupils from different classes to work together (at secondary)

To provide an opportunity to contribute to the development of the school
How does it work?
We have a Pupil Council at the Secondary Department and a Student council at the FE Department and each meets once / term.

We have a joint meeting once / year.

Pupil / Student Council elections take place every September and this is planned into our Citizenship scheme of work.

The Pupil Council at Hazel Court Secondary Department is comprised of 2 pupils from each class (Class Rep and Deputy), and 2 pupils from our co located Causeway School.

The Pupil Council (at the Secondary Department) is jointly coordinated and facilitated by the Assistant Headteacher and the Inclusion Coordinator.

Look at the Pupil Council's achievements (Secondary Department) this year!

Choosing / voting for a Pupil Council

Agreeing a 'Pupil Promise'

Planning Road safety activities

Planning Anti- bullying week activities

Planning Christmas!

Planning activities for Sport Relief (throwing wet sponges at the staff got a lot of votes!)
| | |
| --- | --- |
| | |
| | |
| | | |
| --- | --- | --- |
| | | |
| | | |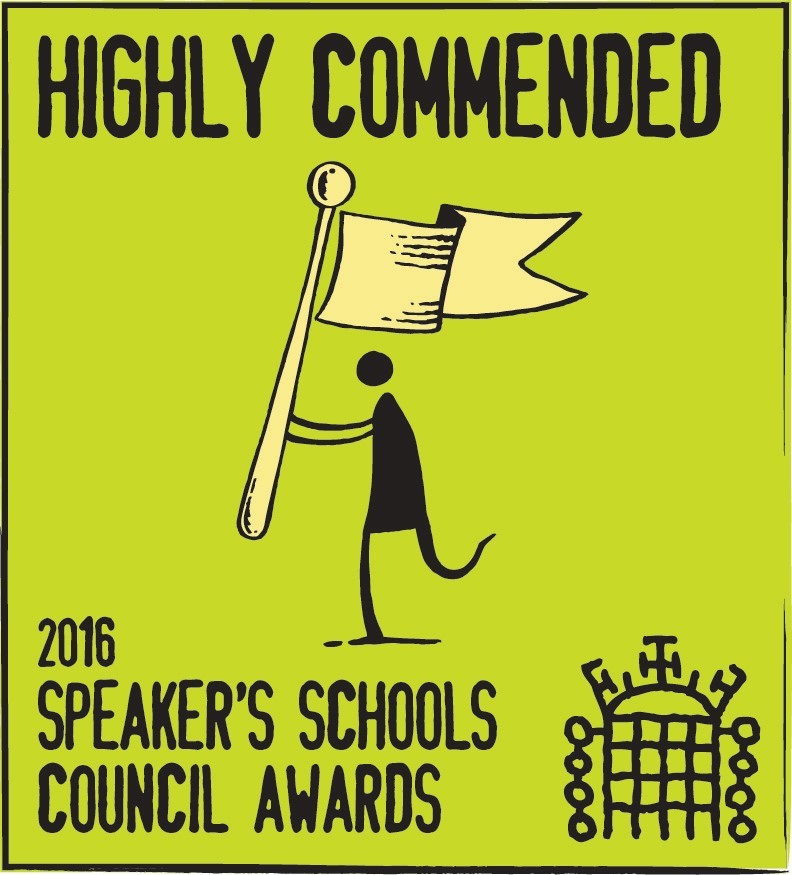 Thank you for submitting your project in to the Speaker's School Council Awards 2016.
I am delighted to inform you that the judges of this year's Speaker's School Council Awards have selected your school council's project as highly commended.
We would like to congratulate your students on receiving this special recognition from the judges.
To celebrate your students' achievement I will be sending a digital badge later this week which you can show off on your school website. Your school council will also receive a certificate in the post.
On behalf of the Speaker of the House of Commons, the Rt. Hon John Bercow and the Speaker's School Council Awards team we would really like to thank you and your school council for participating in the competition and taking the time to tell us about all the hard work that has gone into making your project great.
We wish you every success with your future projects and look forward to hearing about them in next year's competition! Don't forget to keep checking our website- www.speakersschoolcouncil.org for regular updates, tips and resources for next year's entry!